During the sweltering summer months, dumpsters can become breeding grounds for unwanted guests, akin to an all-you-can-eat buffet for pesky flies.
The combination of heat, rotting waste, and organic material create an ideal environment for flies to lay their eggs, which hatch into maggots.
These wriggling creatures not only evoke feelings of disgust but also represent a lack of cleanliness and control over one's surroundings. =
Consequently, it becomes imperative to understand the causes of maggot infestations and take proactive measures to maintain a cleaner, maggot-free dumpster throughout the season.
This article delves into the factors that contribute to maggot infestations in dumpsters, offering practical and cost-effective solutions for eliminating the larvae and preventing their return. =
By examining various methods, such as using boiling water, thorough cleaning, and employing jumbo cart-liner garbage bags, readers will gain an understanding of how to combat these unwelcome intruders effectively.
In addition, the article highlights the importance of regular dumpster maintenance and monitoring, ensuring that the desire for a clean, maggot-free environment is achievable and sustainable.
Customer Reviews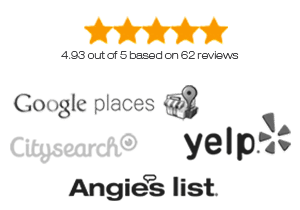 With the knowledge and tools provided, individuals can reclaim their sense of control and freedom from the burdensome presence of maggots in their dumpsters.
Identifying the Causes of Maggot Infestations
Understanding the underlying factors contributing to maggot infestations is essential for implementing effective prevention and control strategies in waste management practices.
Maggots, the larval stage of flies, are commonly found in dumpsters and trash cans, particularly during warmer months when decomposing organic matter and waste produce an abundance of food sources for these pests.
Flies are attracted to the methane gas emitted by rotting food and other waste materials, which prompts them to lay their eggs within the trash receptacle.
Furthermore, improperly sealed or stored pet food and insufficiently covered garbage cans can exacerbate the issue and lead to recurring infestations.
In order to successfully combat maggot infestations, it is crucial to address the root causes and establish preventative measures.
This includes ensuring that all waste is properly bagged and sealed before being placed in the dumpster, regularly cleaning and sanitizing the trash receptacle, and utilizing jumbo cart-liner garbage bags with super-sized elastic bands to prevent leaks and maintain cleanliness.
By addressing these factors, waste management practices can be significantly improved, and the likelihood of future maggot infestations can be substantially reduced.
The following section will discuss effective methods for eliminating maggots and maintaining a clean, pest-free waste disposal environment.
Effective Methods for Eliminating Maggots
Eradicating these unwelcome larvae from waste receptacles requires employing a combination of effective techniques, which not only exterminate the existing infestation but also thwart their resurgence.
To effectively eliminate maggots from dumpsters, it is crucial to implement a strategy that targets the larvae, prevents flies from laying eggs, and deprives the pests of their ideal breeding conditions.
Such a comprehensive approach ensures the eradication of the current infestation and significantly reduces the likelihood of a future outbreak.
Here are five key techniques to eliminate maggots and maintain a maggot-free dumpster:
Pour boiling water into the dumpster, ensuring the liquid reaches all crevices and corners, which effectively kills maggots and their eggs.
Cover any exposed trash with a layer of diatomaceous earth or salt, both of which dehydrate and kill maggots.
Use airtight, jumbo cart-liner garbage bags and secure them with super-sized elastic bands to prevent food waste from leaking and attracting flies.
Store pet food and other perishables in sealed containers, and avoid throwing them directly into the dumpster.
Place fly traps near the dumpster to capture adult flies and reduce their chances of laying eggs in the trash.
After eliminating the maggots, it is essential to shift focus to maintaining a clean and disinfected dumpster environment.
This minimizes the possibility of future infestations and promotes hygienic waste disposal practices for a healthier and more enjoyable living space.
Cleaning and Disinfecting Your Dumpster
To effectively maintain a maggot-free waste receptacle, thorough cleaning, and disinfection are crucial in preventing future infestations while promoting a healthier environment.
Remove all trash and maggots from the dumpster, ensuring no debris is left behind.
Following this, use a high-pressure hose to rinse the interior and exterior of the dumpster, focusing on any crevices or hard-to-reach areas where maggots could be hiding.
After rinsing, apply hot water, soap, and bleach to the dumpster, scrubbing it vigorously with a long-handled brush.
This combination of ingredients will not only remove any remaining organic matter and bacteria but also help to neutralize odors that might attract flies.
Once the dumpster is thoroughly scrubbed, rinse it again with the high-pressure hose and allow it to air dry in the sun, as the ultraviolet rays can further assist in killing any lingering bacteria.
In addition to routine cleaning and disinfecting, it is important to monitor the state of the dumpster and take action if any signs of a potential infestation are detected.
This includes checking for foul odors, spilled waste, or the presence of flies.
Regular maintenance of the dumpster and its surroundings can help to keep the area free from maggots and other pests.
To ensure an ongoing maggot-free environment, it is essential to implement diligent waste management practices alongside regular cleaning and disinfecting of the dumpster.
Doing so will minimize the risk of infestations, allowing for a cleaner and healthier waste disposal area.
With a thorough understanding of properly cleaning and disinfecting a dumpster, the next phase involves implementing effective preventative measures to keep maggots from returning.
Preventative Measures to Keep Maggots Away
Implementing preventative measures is crucial in maintaining a maggot-free waste disposal area, as studies show that approximately 80% of pest control success is attributed to prevention strategies.
These measures can help deter flies from laying their eggs on decomposing waste, reducing the likelihood of maggot infestation.
Some essential prevention methods include:
Proper waste management:
Regularly emptying and cleaning dumpsters
Ensuring trash is properly sealed in bags
Disposing of pet waste appropriately
Minimizing attractive odors:
Freezing food scraps before disposal
Frequently cleaning trash cans with a bleach solution
Utilizing odor-reducing products
Physical barriers:
Sealing potential entry points, such as cracks or gaps
Using jumbo cart-liner garbage bags and super-sized elastic bands
Installing fly screens or traps around dumpsters
Incorporating these prevention techniques into daily routines will significantly reduce the chances of experiencing a maggot infestation.
In addition to these methods, it is important to remember that consistent dumpster maintenance is crucial for long-term control.
This ongoing process involves monitoring the waste disposal area for signs of maggots or other pests and quickly addressing any issues that may arise.
These guidelines will help maintain a clean, sanitary, and maggot-free environment.
In the next section, the focus will be on regular dumpster maintenance and monitoring, which plays an essential role in ensuring that these prevention strategies remain effective over time.
Regular Dumpster Maintenance and Monitoring
Consistent and vigilant maintenance of waste disposal areas is crucial in ensuring the effectiveness of preventative measures against maggot infestations and maintaining a clean and sanitary environment.
Regularly inspecting and cleaning dumpsters can help identify potential infestation sites and address the issue before it becomes a major problem.
This includes checking for cracks, gaps, or any other openings where flies can enter and lay eggs and ensuring that the lid is always securely closed to prevent access.
Additionally, regular cleaning of the dumpster with a high-pressure hose or steam cleaner can help remove any leftover food waste or residue that might attract flies and encourage the growth of maggots.
Monitoring the contents of the dumpster is another essential aspect of maintaining a maggot-free environment.
This involves separating waste materials to minimize the presence of organic matter that can attract flies and lead to maggot infestations.
The following table provides a simple guideline for waste segregation and proper disposal:
| Waste Type | Disposal Method |
| --- | --- |
| Organic Waste | Compost bin or green waste collection |
| Recyclable Materials | Recycling bin or recycling collection |
| Non-recyclable Waste | Landfill-bound trash or waste collection |
By following these guidelines and regularly inspecting and cleaning dumpsters, individuals can effectively prevent maggot infestations and maintain a clean, sanitary environment.
This improves the overall appearance and hygiene of the waste disposal area and provides a sense of freedom from the discomfort and unpleasantness associated with maggot infestations.
Customer Reviews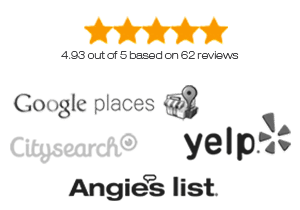 In conclusion, understanding the causes of maggot infestations in dumpsters is essential in order to eliminate and prevent them effectively.
By employing simple and cost-effective methods like boiling water, thorough cleaning, and the use of jumbo cart-liner garbage bags, it is possible to maintain a cleaner and maggot-free trash can throughout the season.
Notably, flies can lay up to 150 eggs at a time, rapidly developing into maggots within a mere 24 hours.
This alarming statistic highlights the importance of proper dumpster maintenance and monitoring and the need for timely intervention when an infestation is identified.
By adopting the aforementioned measures, individuals can significantly reduce the risk of maggot infestations and maintain a more hygienic environment.