Undertaking a small to medium-sized project often necessitates an efficient and dependable solution for waste disposal.
The 7 Yard Dumpster rental service is ideal, offering a competitively priced and convenient option for managing waste materials generated from various endeavors.
Whether it is construction debris removal, household cleanups, or landscaping projects, this versatile dumpster is designed to accommodate a wide range of materials, ensuring a seamless and hassle-free waste management experience.
The 7-Yard Dumpster not only promises a practical solution but also adheres to stringent guidelines to protect the environment and promote responsible waste disposal practices.
With dimensions measuring approximately 12 x 8 x 2.5 feet, this dumpster boasts an impressive capacity while adhering to a strict 'no overfill' policy.
Furthermore, lightweight trucks are employed for delivery, minimizing potential property damage.
Customer Reviews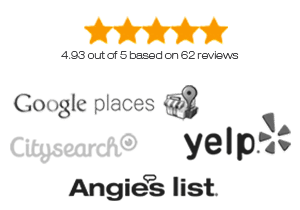 This article aims to provide an in-depth understanding of the rental details, pricing, dimensions, capacity, and suitability of the 7-Yard Dumpster, empowering individuals with the knowledge required to decide on the ideal waste disposal solution for their projects.
Rental Details and Pricing
The rental of a 7-yard dumpster, with dimensions of approximately 12 x 8 x 2.5 feet and a 7-day rental period, offers an affordable solution ranging from $357.75 to $397.75 for small to medium-sized projects, ensuring efficient waste management and adherence to environmental regulations.
Rental duration can be extended if necessary, with the possibility of incurring additional fees depending on the length of the extension.
Delivery options include using lightweight trucks to minimize the impact on the property and flexible scheduling to accommodate the customer's needs.
Payment methods are diverse, ranging from credit cards to bank transfers, providing convenience and ease of transaction.
Customer service is a priority, with professional drivers guiding acceptable materials and support throughout the rental process.
The 7-yard dumpster's dimensions and capacity are designed to accommodate various waste materials, including construction debris, household materials, landscaping materials, and trash.
However, it is essential to note that the dumpster can only be filled to the upper rim, ensuring safe transportation and compliance with local regulations.
Overfilling the dumpster may result in additional fees or necessitate the removal of materials to meet the required capacity.
Appropriate utilization of the dumpster's capacity can lead to a more environmentally responsible and cost-effective waste management solution.
The rental details and pricing are structured to provide maximum value to the customer, focusing on efficient waste management, customer service, and adherence to environmental regulations.
The following section will delve further into the dimensions and capacity of the 7-yard dumpster, providing valuable insights into its optimal use for various projects.
Dimensions and Capacity
This versatile container has a spacious interior of approximately 12 x 8 x 2.5 feet and ample capacity for various waste materials. Ensuring adherence to the upper rim limitation is crucial to prevent overfilling.
Considering size limitations, weight capacity, and space requirements, this 7-yard dumpster is an ideal solution for small to medium sized projects, as it is designed to accommodate the disposal needs of diverse applications.
Filling restrictions: The dumpster's volume should be respected and cannot be overfilled beyond the upper rim.
Delivery options: Using lightweight trucks allows for efficient and convenient placement, minimizing the impact on the surrounding area.
Weight capacity: The 7-yard dumpster is designed for concrete, stone, or soil removal up to 7 yards, ensuring proper waste management.
To maximize the potential benefits of using this dumpster, it is essential to have a clear understanding of the types of materials that are permitted and those that are not allowed.
The following section will provide more information on acceptable materials for disposal in the 7-yard dumpster.
Acceptable Materials
Suitable for various waste disposal needs, this rental container accommodates construction debris, household materials, landscaping materials, and trash, ensuring efficient disposal solutions for small to medium-sized projects.
By providing recycling options for certain materials, the 7-yard dumpster helps minimize the environmental impact of waste disposal and adheres to disposal regulations.
| Construction Debris | Household Items | Landscaping Waste |
| --- | --- | --- |
| Drywall | Furniture | Grass clippings |
| Roofing shingles | Appliances | Leaves |
| Wood | Electronics | Soil |
As seen in the table above, many items can be disposed of within the 7-yard dumpster, making it a convenient choice for diverse projects.
However, it is essential to be aware of the limitations and restrictions associated with certain materials, which will be discussed in the following section about unacceptable items.
Unacceptable Items
While accommodating a diverse range of waste materials, specific items cannot be disposed of in the 7-yard rental container due to safety and environmental regulations.
Fire hazards, such as hot coals or any flammable materials, are strictly forbidden to ensure the well-being of both the user and the environment.
Similarly, hazardous waste, including chemicals, aerosols, and cleaners, must not be placed in the dumpster to avoid potential harm to both human health and the ecosystem.
Paint restrictions are also in place, meaning paint cans and other paint-related materials are prohibited.
Additionally, tire removal is not allowed, as improper disposal of tires can lead to environmental damage and pose a risk to public health.
Understanding the limitations on what can be disposed of in a 7-yard rental container is essential for a smooth and successful project.
By adhering to these guidelines, users can ensure they responsibly manage their waste while protecting the environment and complying with local regulations.
As a result, the 7-yard dumpster becomes an ideal tool for small to medium-sized projects, offering flexibility and convenience without sacrificing safety and environmental responsibility.
With these considerations in mind, the user can confidently assess whether the 7-yard rental container suits their specific needs and make an informed decision about its use in their upcoming project.
Project Suitability
The 7-yard rental container is a versatile and practical solution for various project types, allowing users to hit the nail on the head regarding waste management efficiency and environmental responsibility.
Customer Reviews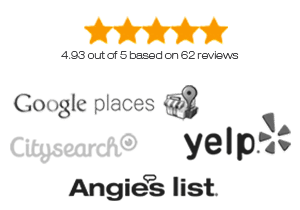 These dumpsters are ideal for small to medium-sized projects that generate substantial waste but do not require a considerable container.
Such projects may include:
Residential landscaping: Upgrading outdoor spaces, removing yard waste, and disposing of unwanted materials.
Commercial renovations: Office remodels, retail store updates, and other business-related construction projects.
DIY bathroom or kitchen remodels: Disposing of old fixtures, tiles, and other waste generated during renovation.
These dumpsters are also suitable for outdoor construction projects, such as patio installations, deck building, and fence replacements.
Additionally, they can be utilized for basement cleanouts, garage organization, and other residential decluttering tasks.
The 7-yard dumpster is an excellent choice for those who prioritize environmentally responsible waste management, as it allows for the proper disposal of various materials while adhering to local regulations and guidelines.
When selecting a dumpster for a specific project, it is crucial to consider the type and volume of waste generated.
The 7-yard dumpster's dimensions of approximately 12 x 8 x 2.5 feet allow it to accommodate considerable debris while compacting it for easy placement and transportation.
By choosing the right dumpster size, customers can ensure they have the necessary space for their waste disposal needs while minimizing the environmental impact and maximizing efficiency.
Whether embarking on a residential landscaping project, commercial renovation, or basement cleanout, the 7-yard dumpster is a reliable and practical option for waste management.