Like the tiny house trend sweeping the nation, the 3-yard dumpster proves that sometimes, more minor is better.
In a world where efficiency and sustainability have become buzzwords of our time, our versatile and compact 3-yard dumpster is a testament to the notion that great things can come in small packages.
We've designed this waste disposal solution to cater to the unique needs of small construction projects, space-constrained building sites, and tight alleyways where larger dumpsters just won't fit.
As environmentally conscious waste management experts, we understand that every project is different, and that's why we've made our 3-yard dumpster customizable to accommodate various types of non-hazardous waste.
With dimensions of approximately 6ft L x 3.5ft W x 4ft H, this moveable dumpster can hold up to 500 pounds of construction and demolition materials, drywall, green waste, cardboard, and inert substances in small quantities.
Our rental periods are flexible, typically 3-5 days, and we even offer lockable containers upon request.
Customer Reviews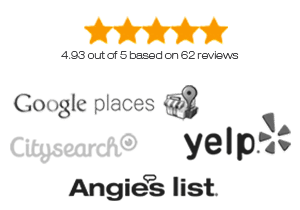 So whether you're working on a home renovation or managing a small business, we're confident that our 3-yard dumpster will provide an efficient and environmentally friendly waste management solution for your project's needs.
3-Yard Dumpster Overview
You'll find our 3-yard roll-off dumpster perfect for small construction projects or tight building sites.
Its compact dimensions of 6ft L x 3.5ft W x 4ft H make it easy to fit down driveways and alleyways while handling up to 500 pounds of non-hazardous materials.
We take pride in our environmentally conscious approach, ensuring that all acceptable materials are correctly disposed of or recycled.
When considering cost comparison, you'll find our 3-yard dumpster to be very competitively priced and an excellent option for budget-conscious projects while still maintaining high-quality service and safety considerations.
Customization options are available to meet your specific needs, such as lockable containers for added security or street use permits for placement on a right-of-way or public streets.
We understand that availability in different regions is critical, so we strive to provide our 3-yard dumpsters across various locations.
Safety considerations are always a top priority, and our industry-specific knowledge ensures that we adhere to all necessary guidelines and regulations.
As you continue to explore our yard dumpster offerings, you'll find more detailed information on dimensions and specifications, ensuring you make the best choice for your project needs.
Dimensions and Specifications
It's like fitting all your project waste into a compact car; with dimensions of approximately 6ft L x 3.5ft W x 4ft H, this little container can handle up to 500 pounds of non-hazardous materials.
With size comparisons to a small parked vehicle, it's a popular choice for those working on minor renovation projects or cleanouts.
The weight distribution is designed with maneuverability in mind, allowing easy placement and repositioning on your job site.
The rental pricing for our 3-yard dumpster is competitive and reflects its versatility and convenience, making it an excellent option for both short-term and long-term projects.
Typical usage scenarios for our 3-yard dumpster include handling debris from small construction projects, landscaping tasks, or even decluttering your home or garage.
The container's compact size makes it perfect for tight building sites or alleyways, while its maneuverability options allow easy access to even the most challenging locations.
Plus, with a flexible rental period of 3-5 days, you can tackle your project at your own pace without feeling rushed.
As we transition to the next section, we'll dive deeper into the acceptable materials that can be placed in this versatile container.
Acceptable Materials
So, what can you toss into this handy container? Our 3-yard dumpster is designed to accommodate a variety of non-hazardous construction and demolition materials, including drywall, green waste, and cardboard.
When it comes to inert materials such as concrete, dirt, asphalt, asphalt shingles, sand, brick, block, ceramic tile, clay tile, stucco (no wire mesh), and plaster, we allow small quantities in the 3-yard dumpster.
However, we recommend using three 1-yard dumpsters or one 10-yard (low-boy) dumpster for more significant amounts of inert materials.
It's essential to be environmentally conscious and comply with disposal restrictions, so we encourage you to explore recycling options to reduce the environmental impact and potentially save on disposal costs.
Before tossing materials into the dumpster, preparing them appropriately is crucial.
Ensure that materials are contaminant-free and separate recyclables from non-recyclables to maximize recycling options.
Be aware that there may be additional fees or trip charges if the dumpster weight exceeds the 500-pound limit, so keeping a close eye on the load while working on your project is essential.
Proper material preparation and adherence to disposal guidelines will help you stay within the weight limit, minimize the environmental impact, and promote responsible waste management.
Now that you know what materials are acceptable, let's discuss the rental period and weight limit for the 3-yard dumpster.
Rental Period and Weight Limit
When tackling a project, isn't it reassuring to know that the rental period for our 3-yard container is flexible, typically ranging from 3 to 5 days?
This flexibility allows you to work at your own pace, ensuring you can complete your project without feeling rushed.
We also offer long-term rentals to accommodate your needs if you require a more extended rental period.
Remember that our 3-yard dumpsters have a maximum weight limit of 500 pounds, so proper weight distribution is crucial to avoid any overweight fees.
| Rental Period | Weight Limit |
| --- | --- |
| 3-5 days | 500 pounds |
| Long term rental | 500 pounds |
| Overweight fees | Vary by weight |
To help you adhere to the weight restrictions, we recommend breaking up more oversized, heavier items into smaller pieces when possible and evenly distributing the weight across the dumpster.
In the event that your project generates more waste than anticipated or the dumpster becomes too heavy, our team is available to offer flexible scheduling and assist you in finding a suitable solution.
As you prepare for the next phase of your project, consider the ideal placement and mobility of the dumpster to ensure that it is easily accessible and compliant with any necessary permits.
Placement and Mobility
Choosing the right spot for your 3-yard container is crucial, as you'll want to ensure it's easily accessible and complies with any necessary permits.
Best locations for placement include driveways, alleyways, or designated areas behind apartment buildings and small businesses.
Customer Reviews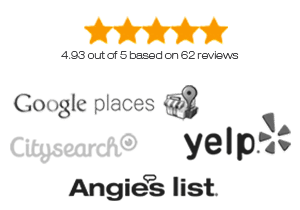 Driveway accessibility is essential, especially if you move the dumpster to the back of your home or garage.
Remember that if you need to place the container on a public street or right-of-way, you may be required to obtain a street use permit.
So, check with your local municipality for specific regulations and requirements.
In addition to location and permit considerations, container security is essential to protect your materials from theft or unauthorized dumping.
Lockable containers are available upon request, providing an added layer of protection.
Moreover, our 3-yard dumpsters are designed with mobility in mind, allowing for easy movement and placement by just one person.
If you have specific needs for your project, we offer container customization options to ensure your dumpster fits seamlessly into your work site.
By carefully selecting the placement and ensuring proper permits, you can maximize your 3-yard dumpster rental while minimizing any potential environmental impact and adhering to industry standards.