The 15-yard dumpster, an ingenious solution to waste management, has gained recognition for its versatility and cost-effectiveness in handling a wide range of projects.
This marvel of engineering, with its dimensions of 16ft long x 8ft wide x 4ft tall, boasts a capacity of 15 cubic yards, making it the ideal companion for heavy debris disposal, including shingles, concrete, and dirt.
The national average rental cost for this roll-off dumpster ranges from $350 to $450, relieving the wallets of contractors and homeowners.
This article explores the features, suitability, cost, and contractor benefits of a 15-yard dumpster and provides valuable tips on optimizing the rental experience.
A journey awaits as the beautiful world of 15-yard dumpsters is unveiled, promising to revolutionize waste management for small construction jobs and DIY home projects.
Embarking on this expedition will uncover the dimensions and capacity of the 15-yard dumpster, followed by its suitability for various projects.
The article then delves into the intricacies of rental costs, presenting valuable information for budget-conscious individuals.
The expedition continues exploring the benefits offered to contractors, ensuring that they reap the total rewards of this waste management solution.
Finally, the article sheds light on the often-overlooked aspects of permits and restrictions, empowering readers with the knowledge to navigate the rental process easily.
Customer Reviews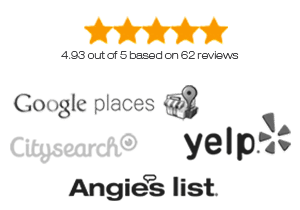 As the journey unfolds, prepare to be enlightened and entertained as the beautiful world of 15-yard dumpsters is revealed, one cubic yard at a time.
Dimensions and Capacity
The 15-yard roll-off dumpster, measuring 16 feet long, 7.5 feet wide, and 4.5 feet high, provides a substantial capacity of 15 cubic yards, allowing for the disposal of approximately 80-100 contractor-sized, 33-gallon trash bags, making it an ideal choice for smaller-scale projects and renovations.
The loading process for this dumpster is relatively straightforward, as its low height allows for easy access, while its sturdy construction ensures it can handle the weight limit of 2-3 tons (4,000-6,000 pounds).
In terms of disposal options, this versatile container can accommodate various types of debris, including household waste, construction materials, and yard waste.
Its relatively compact size means it has minimal space requirements and can be placed conveniently on residential driveways, construction sites, or other suitable locations.
Furthermore, the 15-yard dumpster is designed with environmental impact in mind, as many rental companies offer recycling services to ensure responsible waste management practices.
In addition to its dimensions and capacity, the 15-yard roll-off dumpster is an excellent choice for various projects due to its compatibility with different types of debris and materials.
Its substantial capacity and weight limit enable users to dispose of multiple items, such as furniture, appliances, and construction waste.
At the same time, its manageable size makes it suitable for smaller spaces, such as residential driveways or tight construction sites.
As a result, the 15-yard dumpster is a popular choice for projects such as bathroom remodels, floor tear-outs, and basement decluttering, among other tasks.
The versatility of this container ensures that it can cater to a wide range of needs, making it a valuable asset for homeowners, contractors, and other professionals seeking efficient waste management solutions.
In the following section, we will discuss suitable projects for the 15-yard dumpster and guide how to optimize its use for various tasks.
Suitable Projects
A 15 cubic yard container offers ample space and weight capacity to accommodate diverse disposal needs, ideal for smaller-scale endeavors such as bathroom renovations, concrete or shingle removal, and outdoor landscaping projects.
The compact design of these dumpsters makes them a popular choice for residential projects, as they can easily fit in driveways and tight spaces.
Moreover, their generous weight allowance ensures that homeowners and contractors alike can dispose of various types of debris without exceeding the dumpster's limits.
When considering the suitability of a 15-yard dumpster for specific projects, there are several aspects to keep in mind:
Bathroom renovations: A 15-yard dumpster is perfect for disposing of old plumbing fixtures, tiles, and cabinetry.
Outdoor landscaping: The dumpster can efficiently hold yard waste, such as tree branches, leaves, and grass clippings.
Basement cleanouts: For homeowners looking to declutter their basements, a 15-yard dumpster provides ample space to dispose of unwanted items and junk.
Roofing projects: The container is ideal for holding a moderate amount of roofing shingles and related waste materials.
Concrete removal: When breaking up and removing small concrete areas, such as sidewalks or patios, a 15-yard dumpster can easily accommodate the heavy debris without surpassing the weight limit.
As the versatility of a 15-yard dumpster makes it an ideal choice for various projects, it is crucial to consider the rental costs associated with procuring one.
Location, debris type, and rental duration can considerably influence expenses across different regions.
In the next section, we will delve into the details of rental costs, providing a comprehensive understanding of the financial aspects of a 15-yard dumpster rental.
Rental Costs
Renting a 15 cubic yard container can be a cost-effective solution for various projects, but it's essential to consider the financial implications before jumping the gun.
Average prices for a 15-yard dumpster rental typically range from $350 to $450, fluctuating depending on location factors, debris type, and rental duration.
Weight allowances are also essential, as exceeding the 2-3 ton limit may incur additional fees.
Seasonal discounts may be available, providing an opportunity for cost savings during specific times of the year.
Researching and comparing prices from different providers is crucial to ensure the best value for the project.
When evaluating the rental costs of a 15-yard dumpster, it is also essential to consider its benefits to contractors.
These advantages include expert help, seamless billing, and nationwide reliability, which can significantly contribute to the success of a project.
By carefully assessing the financial aspects of renting a 15-yard dumpster and weighing them against the potential benefits, individuals and contractors can make an informed decision that best suits their needs.
In the next section, we will delve deeper into the specific advantages that contractors can enjoy when opting for a 15-yard dumpster rental.
Contractor Benefits
Opting for a 15-cubic yard container rental presents numerous advantages for contractors, ranging from expert assistance and streamlined invoicing to consistent service across various locations.
The benefits of choosing this dumpster size are manifold, often leading to time savings and increased productivity for construction professionals.
To better illustrate these advantages, consider the following aspects:
Expert assistance: Contractors can rely on knowledgeable representatives to help them determine the appropriate size and type of dumpster for their specific project needs, ensuring the efficient disposal of waste materials.
Seamless billing: With straightforward pricing structures and consolidated invoices, contractors can easily manage their dumpster rental expenses, allowing them to focus on completing their projects on time and within budget.
Nationwide reliability: By choosing a reputable dumpster rental provider with a vast network of locations, contractors can trust that they will receive the same high level of service and quality dumpsters regardless of their job site's location.
These benefits, combined with the convenience and efficiency of a 15-yard dumpster, make it an ideal choice for many contractors.
The manageable dimensions and generous weight allowance of the container allow for easy loading and unloading.
At the same time, the compact size ensures it can be placed in tight spaces without obstructing work areas.
This ultimately contributes to a smoother workflow and a more organized job site, further enhancing productivity.
Customer Reviews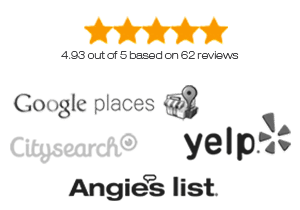 As contractors move on to their next project, they must be mindful of any permits and restrictions that may apply to dumpster rentals in specific areas, ensuring a seamless and hassle-free experience.
Permit and Restrictions
Acquiring the necessary permits and adhering to any restrictions is essential when using a 15-cubic yard container for waste disposal.
An Environmental Research & Education Foundation study found that approximately 34% of construction and demolition projects required a permit for dumpster placement on-site, emphasizing the importance of understanding local regulations to ensure compliance and prevent potential fines or delays in project timelines.
Permit requirements vary by location and may include specifications such as the dumpster size, placement location, duration of the rental, and type of debris being disposed of.
Additionally, neighborhood restrictions imposed by homeowner's associations or local ordinances may dictate the allowable placement and duration of dumpster rentals, making it crucial for contractors and homeowners alike to familiarize themselves with these guidelines before proceeding with their waste disposal needs.
The application process for obtaining a dumpster permit typically involves submitting a detailed plan outlining the project scope and intended use of the container, as well as any necessary supporting documentation such as site maps, contractor information, and proof of insurance.
Approval timelines can vary depending on the specific municipality, with some localities offering expedited processing for an additional fee.
Permit fees are typically assessed based on factors such as the size of the dumpster, the length of the rental period, and the type of waste being disposed of, with fees ranging from nominal amounts to several hundred dollars.
By understanding and adhering to all permit requirements and neighborhood restrictions, contractors and homeowners can ensure a smooth, seamless waste disposal process that keeps their projects on track and free from unexpected snags and snafus.