Undertaking a home renovation or a significant cleanout project demands an effective waste management solution to ensure a seamless and environmentally responsible process.
A 12-yard dumpster rental is an ideal choice in such scenarios, offering an efficient, versatile, and eco-friendly method for disposing of various materials, including remodeling debris, furniture, and appliances.
This article delves into the numerous advantages and specifications of a 12-yard dumpster rental, elucidating its capacity, dimensions, rental costs, weight limits, and placement considerations.
It aims to empower individuals with the knowledge required to make informed decisions, ultimately contributing to successful and conscientious project execution.
As the demand for sustainable waste disposal practices grows, the 12-yard dumpster rental stands out as a viable solution for residential and commercial endeavors.
This container's dimensions and capacity suit many projects, such as small kitchen renovations, old carpet removal, and outdoor jobs.
Furthermore, this article also examines the rental periods, placement requirements, and permits associated with 12-yard dumpster rentals, ensuring that individuals are well-equipped to navigate the complexities of waste management.
Customer Reviews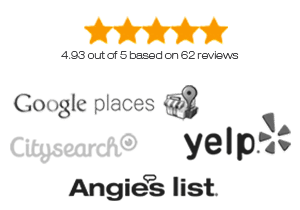 By comprehensively exploring the prohibited materials and restrictions, this article fosters a greater understanding of the environmental impact and regulatory compliance, ultimately promoting environmentally-conscious decision-making and fostering a sense of control over the waste disposal process.
12-Yard Dumpster Basics
In the realm of yard dumpster rentals, a 12-yard roll-off container is an optimal choice for small-scale residential projects, such as concrete demolitions, basement clean-outs, and dirt removal, due to its dimensions of 14ft L x 7.5ft W x 4ft H and its capacity to hold up to 12 cubic yards of debris with an average national rental cost of $373.12.
When considering a dumpster rental, conducting a cost comparison is essential, as understanding weight restrictions, exploring delivery options, considering the environmental impact, and reviewing customer testimonials to ensure that the chosen dumpster meets the project's requirements and budgetary constraints.
Customers should also be aware that prices may vary depending on the location and type of debris. Weight limits are typically included in the rate, with 12-yard containers often holding about 2-3 tons of trash. However, their maximum weight limit for heavy debris is 10 tons.
A closer look at the dimensions and capacity of a 12-yard roll-off dumpster shows that these containers are more extended and broader than their 10-yard counterparts but are also slightly shorter, standing at 3'6'.
This design allows for the disposal of a larger volume of waste materials while maintaining a manageable size for residential use.
Furthermore, the capacity to hold up to 10 tons of debris means that 12-yard dumpsters can accommodate various types of waste, including construction debris, furniture, appliances, and even electronics.
With such versatility, streamlined billing options, and a wealth of success stories available for review, the 12-yard dumpster is a reliable and cost-effective solution for many residential projects.
In the following section, we will delve deeper into these dumpsters' specific dimensions and capacity, enabling customers to make informed decisions about their waste management needs.
Dimensions and Capacity
Measuring 14 feet in length, 7.5 feet in width, and 4 feet in height, a 12-cubic-yard container boasts ample space to accommodate a variety of debris from residential projects and heavy material disposals.
These containers are often recommended for one-room cleanouts or smaller renovation projects and are suitable for residential and commercial use.
To help visualize the capacity of a 12-yard dumpster, consider the following examples:
It could hold the debris from a small kitchen renovation, such as old cabinets, countertops, and appliances.
Removing old carpeting and padding from multiple rooms could accommodate the waste generated.
It could contain materials from a small landscaping project, such as removing a concrete walkway or a wooden deck.
Understanding the weight limitations and suitable materials for a 12-yard dumpster is essential for a successful rental experience.
Generally, these containers can hold up to 10 tons of material, but the specific weight limit may vary depending on the type of debris.
Delivery options are usually flexible, with same or next-day delivery possible based on order volume.
Personalized recommendations are available to ensure the proper dumpster size is chosen for each project, taking into account factors such as the scope of the project, type of debris, and available space for dumpster placement.
The following section will discuss Rental costs and periods, providing further insight into the affordability and convenience of 12-yard dumpster rentals.
Rental Costs and Periods
Considering the financial aspect of acquiring a 12-cubic-yard container, the average national cost is $373.12, with variations depending on location and type of debris.
Rental options are available, catering to different project sizes and durations, with flexible schedules to accommodate customers' specific requirements.
Pricing factors influencing the final cost include the debris's weight, the rental location, and the rental period.
Weight limits are set to ensure the safe and efficient disposal of materials, with a 12-yard dumpster typically holding about 2-3 tons of trash.
In comparison, the maximum weight limit for heavy debris is 10 tons.
To get a better understanding of the rental costs and periods, the following table provides an overview of the different factors:
| Factor | Description |
| --- | --- |
| Rental Period | Service packages range from 3 to 10 days, with extra charges for additional usage. |
| Weight Limit | Weight limits for the containers vary from 5 to 10 tons. |
| Location | Prices vary depending on the location of the rental. |
| Type of Debris | Costs may differ based on the type of debris being disposed of. |
Customer reviews and success stories can provide valuable insights into the quality of service and the reliability of rental providers.
By considering these factors, individuals can make informed decisions regarding the most suitable dumpster rental for their needs, ensuring smooth and efficient waste disposal.
Moving on to the next important aspect of dumpster rentals, it is crucial to understand the rules and regulations pertaining to placement and permits for these containers.
Placement and Permits
Appropriate positioning and acquiring necessary permits play a significant role in ensuring a hassle-free dumpster rental experience.
Placement considerations involve selecting a flat, hard surface to avoid potential damage to the property, as well as ensuring that the dumpster is easily accessible for both delivery and pickup.
Depending on local regulations, street placement may require permits, and customers should be aware of public property regulations in their area.
Additionally, it is crucial to consider the potential for property damage when positioning the dumpster, as customers assume responsibility for any damage caused by the container.
Permit requirements vary by location and may be necessary for dumpsters placed on city or county streets and other public property.
Customers need to research and obtain any required permits before the dumpster's delivery to avoid potential fines or penalties.
In some cases, the dumpster rental company may assist with obtaining permits, but it is ultimately the customer's responsibility to ensure compliance with local regulations.
As customers plan their projects and dumpster rentals, being mindful of placement considerations and permit requirements will contribute to a smooth and efficient process.
This awareness will also help avoid complications regarding disposing of prohibited materials and adhering to restrictions.
Prohibited Materials and Restrictions
Navigating the complexities of waste disposal involves being mindful of the materials and restrictions associated with roll-off container rentals, as certain items, such as hazardous waste, are prohibited from being placed in these receptacles.
Customer Reviews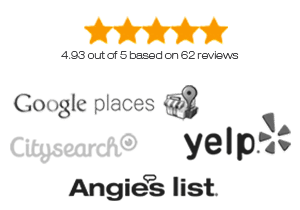 When improperly disposed of in dumpsters, toxic materials, such as chemicals, paint, asbestos, and batteries, pose significant safety and environmental risks.
Proper disposal of these materials is crucial to protect public health and the environment and avoid potential legal consequences for violating waste disposal regulations.
Adhering to safety precautions when renting a dumpster ensures compliance with local and federal guidelines.
It contributes to a more sustainable waste management process, minimizing the environmental impact of construction, renovation, and cleanout projects.
To comply with waste disposal regulations and minimize potential risks, customers must familiarize themselves with the prohibited materials and restrictions associated with their roll-off container rental.
This may involve contacting the rental company to inquire about specific guidelines or consulting local waste disposal authorities for a comprehensive list of restrictions.
Additionally, customers should be aware of any weight limitations associated with their rental, as exceeding the maximum weight allowance can result in additional fees or potential damage to the container.
By understanding the materials and restrictions associated with roll-off dumpster rentals, customers can make informed decisions about their waste disposal needs, ultimately contributing to a more efficient and environmentally responsible cleanup process.