We are a reputable and economical roll off container rental in Atlanta. Use The Dumpster Rental Guys' roll off containers to save time. Our dumpsters will bring order to your property. Residential and commercial dumpsters are our specialty. Spring cleaning or a large renovation can generate a lot more waste than you're used to.
Call Dumpster Rental Guys. Continue reading to learn about the industry. Then, call our number if you need clarification or wish to schedule.
What size dumpster should I rent in Roswell?
Front-load dumpsters are two to four cubic yards and rear-load dumpsters are two to eight. We rent roll-off metal dumpsters. Scrap metal, recycling, garbage. This is why we have different sorts of metal dumpsters in stock. Our metal dumpster selection:
10yd Dumpster
10 yard dumpsters carry 4 pickup trucks of trash. Small bathroom or kitchen remodels, garage or basement cleanouts, roof replacements up to 1500 sq ft, and 500 sq ft deck removals are common uses.
20yd Dumpster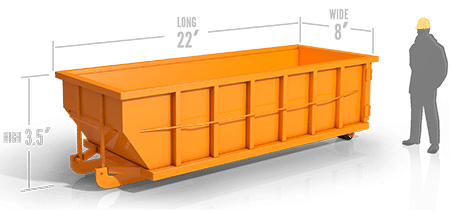 20 yard dumpsters carry 8 pickup trucks of waste. They're used to remove carpet or flooring from a huge house, clean out a garage or basement, repair a 3000 sq ft roof, or remove a 400 sq ft deck.
30yd Dumpster
30 yard dumpsters carry 12 pickup trucks of trash. Large home extensions, new home building, garage demolition, siding or window replacements for a modest to medium-sized home are common uses.
40yd Dumpster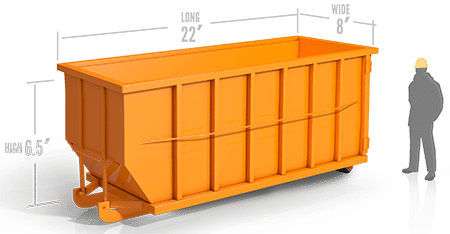 40 yard dumpsters carry 16 pickup trucks of trash. They're employed for significant house renovations, construction, business cleanouts, and siding or window replacement.
10-15 yard dumpsters for small cleanup jobs
The 10-15 cubic yard dumpsters for rent in Roswell are perfect for room cleanouts. They're 14 to 16 feet long and 36 to 46 inches tall. These are also great for yard cleanup if you have a lot of leaves or branches to throw away. The little containers can hold kitchen or bathroom construction trash.
20 yard dumpsters for room cleanouts
Medium-sized 20 cubic yard dumpsters are ideal for larger tasks. A container this size is good for multiple-room cleanups.
30-40 yard dumpsters for remodels, additions, new construction
30- or 40-yard dumpsters are suggested for large cleanup projects. It can haul 9-10 pickup loads of trash. 30-yard metal containers are 6 feet tall, whereas 40-yard containers are 8 feet.
We'll tell you about dumpster sizes when you call. We have specialists on the line to help you rent a dumpster cheaply.
What's the cost to rent a dumpster in Roswell?
In certain circumstances, you pay to dump trash. Don't worry, The Dumpster Rental Guys can help you in Roswell, GA. Concrete demands a heavy-duty dumpster, which is more expensive than a residential trash rental. The larger the dumpster, the greater the rental fee. Heavy-duty containers cost more to rent than regular ones.
We'll assist you decide which dumpster to hire. Decide what to toss before renting a dumpster. A demolition dumpster costs more than a regular-sized dumpster because it holds more trash. The heavier the waste, the greater the rental fee, so if you're disposing of big building materials, expect to spend more than if you're merely disposing of old carpets or wallpaper sheets. Renting a roll off container requires research.
Dumpsters by Project
For concrete
Dumpster for yard debris
Shingles
garbage
Customer Reviews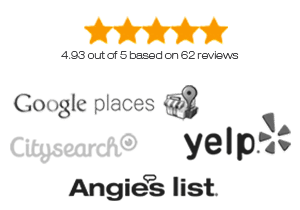 Garbage hauled via dumpsters
Dumpster for roof
concrete
Dumpster for yard garbage
Junk
Shingles
Dirt
We're happy to show you our dumpsters and discuss pricing. You only need to give us the size of your project, the amount of waste, and your location, and we'll calculate the dumpster cost and offer the optimal size. You can make a good decision with the right facts.
Do Roswell dumpster rentals need a permit?
Whether a dumpster rental permit is needed depends on city law. Generally, it's not needed as long as the dumpster stays on your property. We'll roll the canister onto your property and off again.
You should be able to estimate how much waste you'll throw away, so keep this in mind when renting a dumpster and getting a permit if needed. Ask the HOA for authorization in subdivisions. We can still assist you find a dumpster spot or another solution to your situation.
We at The Dumpster Rental Guys recommend contacting your local city office for a list of requirements. We can advise you on city rules. We aren't experts on local ordinances' legal protocol. You should call your local office to ensure you're not infringing any local ordinances.