The best prices for renting a roll-off dumpster for construction or residential use in Reno, Nevada.
How big of a trash bin do I need?
10-Yard Dumpsters
Our smallest roll-off containers are 10 yards long and can hold about 4 pick-up trucks' worth of trash. They are often used for small projects like remodeling a bathroom or kitchen, cleaning out a garage or basement, replacing a small roof up to 1500 square feet, or taking down a small deck up to 500 square feet.
20-Yard Dumpsters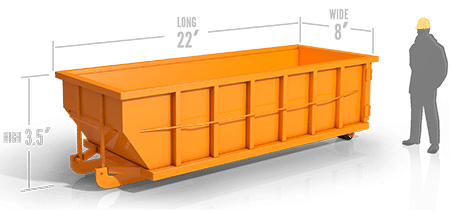 20 yard Roll-off containers can hold about 8 pick-up trucks' worth of trash, or 20 cubic yards. They are often used to remove carpet or flooring from a large house, clean out a large garage or basement, replace a roof up to 3000 square feet, or take down a deck up to 400 square feet.
30-Yard Dumpsters
30 yard Roll-off containers can hold 30 cubic yards of trash, which is about the same as 12 pick-up trucks. They are often used for big home additions, building a new house, tearing down a garage, replacing siding or windows on a small to medium-sized house, and so on.
40-Yard Dumpsters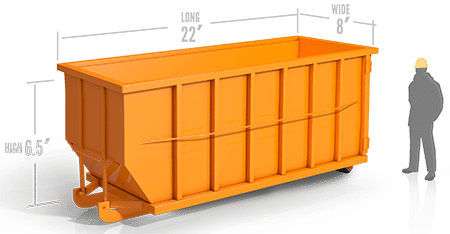 40 yard Roll-off containers are our biggest. They can hold 40 cubic yards of trash, which is about the same as 16 pick-up trucks. They are often used for big projects like building or remodeling a big house, cleaning out a business, or replacing the siding or windows on a big house.
How much does a dumpster rental in Reno cost?
The price is based on how much trash you have and what it is. But you may have to pay a late fee if you go over the weight limit, keep the dumpster longer than planned, or ask for another roll-off container. When you call, we'll talk about your specific needs and give you a quote for a flat fee to help you save money. We can take a credit card payment for your dumpster rental when you book it.
Always included in our flat fee are:
A number of tons that are covered
A generous rental period
Costs of disposal, delivery, and pick-up
Roll-off bins for special uses that you can rent
Residential Dumpsters
With a roll-off dumpster, you can keep your home improvement project on track. With a container on-site, it's easy to get rid of trash before a move or clean out a shed for the summer. Avoid going to the dump and don't let trash pile up until it's picked up in bulk. With a dumpster in the driveway, you can finish cleaning up or getting rid of junk. Call today to get delivery set up.
Construction Dumpsters
All construction sites in Reno are guaranteed dumpster service. Our contractor clients only have to talk to one person, a consultant, for all of their dumpster needs. They can call, text, or email this person.
Customer Reviews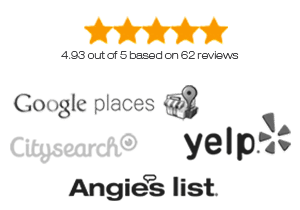 We work with you to make sure that containers are delivered, swapped out, and picked up, which makes getting rid of demolition waste less stressful. To learn more about our job site dumpster services, call our number.
How it works to rent a dumpster
1. Choose the size and where you want it sent. We need a straight-line space of 60 feet and a vertical clearance of 23 feet.
2. Prepare for delivery. Remove any cars, materials, or low-hanging things that might make it hard for us to deliver your dumpster and save yourself a trip fee.
3. Fill up your dumpster. Remember your included weight limit to avoid being charged extra if you go over.
4. Set up a pick-up time. To make sure your dumpster gets picked up and avoid a trip fee, it must be easy to get to and only contain approved trash that doesn't go higher than the sides.
Waste Management and Waste Removal Services from The Dumpster Rental Guys
When we pick up your dumpster and take it to the dump or a transfer station, we try to recycle everything that can be recycled. Like your home trash can, you can put some things in your rented dumpster and you can't put other things in it.
Dumpster rentals are great for things like
Trash
Soil
Gravel
concrete
Construction waste
Roofing tiles
Drywall
Furniture
Appliances
Picking up trash
Household debris
yard waste
dirt
wood
paper
sod
Things that you can't put in your roll-off container
Dangerous goods
Computer monitors
Mattresses
Chemicals that make up plastic
Liquids
Tires
Batteries
Paint
Oil
Asbestos
What Size Dumpster Do I Need?
Our flat-rate dumpster pricing includes delivery, pickup, disposal, local taxes, a long rental period, and a set weight limit.
Customer Reviews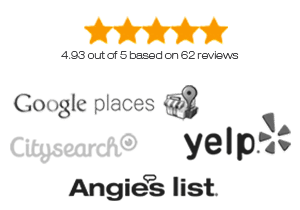 The exact price of your dumpster will depend on many factors, such as the materials you're throwing away, how much they weigh, and where you live. Call us today to get a price quote.
Does my dumpster need a permit?
If you want to put a dumpster in the street or another public right-of-way, you usually need to get a permit. Start by getting in touch with the city of Reno.
What kinds of things can't go in my dumpster?
The size dumpster you need depends on a lot of things, like how much trash you have and what kind it is. Most people rent a 20-yard roll-off container from us. This size is great for many projects and can hold most types of trash, from household junk to heavy debris like cement. Also, it's small enough to fit in a standard driveway.
Reno, Nevada's Easy Dumpster Service
You can count on our roll off dumpster experts to make your next community cleanup project in the Reno, Nevada area easier. We can get you the right dumpster for any job you can think of.