Best Prices on Rolloff Dumpster Rentals in Pottstown, PA for Construction and Residential Waste Containers.
We are the premier dumpster rental company in the Philadelphia region. Renting our roll off dumpsters from The Dumpster Rental Guys will save you the headache of having to dispose of these items. We will bring order to your home with our assortment of dumpsters available for rental. Renting one of our high-quality dumpsters will save you money.
Consult with one of our customer service specialists at The Dumpster Rental Guys so that they can answer all of your concerns regarding rental charges, the appropriate size for their specific needs, and even the necessary paperwork to be completed with the government or homeowners association. Homeowners and companies are concerned about the cost of rental, the dimensions of the dumpster, and the licensing requirements. This is understandable, especially for those with limited resources.
Which Size Dumpsters Are Available?
There are numerous dumpster types. For new construction, large remodels, renovations, and even little cosmetic alterations, rubble, debris, trash, and garbage are produced. Their thorough knowledge of the amount of trash that each container can store is extremely useful in this instance. Our extensive selection of solutions will facilitate waste disposal. Here are the available shipping containers:
10 Yard Dumpster
Roll-off containers of 10 cubic yards may accommodate nearly four pickup trucks worth of debris. Typical applications include modest bathroom or kitchen renovations, garage or basement cleanouts, small roof replacements up to 1,500 square feet, and minor deck removals up to 500 square feet.
20 Yard Dumpster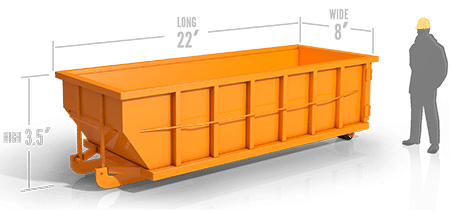 20 yard containers can carry roughly eight pickup truck loads of waste. Typical applications include carpet or flooring removal for a large house, garage or basement cleanouts, roof replacements up to 3000 square feet, and deck removals up to 400 square feet.
30 Yard Dumpster
30 yard containers can carry roughly 12 pickup loads worth of waste. Large home extensions, new home building, garage demolition, siding or window replacements for a modest to medium-sized house are common applications.
40 Yard Dumpster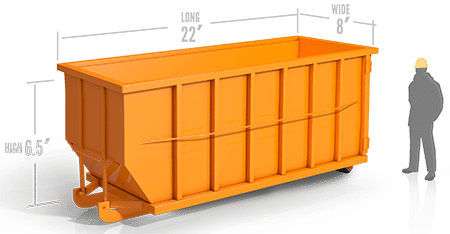 40 yard containers can carry roughly 16 pickup trucks worth of waste. They are frequently employed for projects such as significant house renovations or construction, business clean outs, and siding or window replacement for a large residence.
10-15 Cubic Yard Metal Dumpster
We provide dumpsters between 10 and 15 cubic yards for rent in Pottstown. They range in length from 14 to 16 feet and in height from 3 feet 6 inches to 4 feet 6 inches. In addition, this is the suggested size for plant detritus when working on a landscaping job. If you are renovating your kitchen or bathroom, the tiny containers would be sufficient for collecting the ensuing waste.
20-Yard Dumpster for Medium-Sized Business or Residential Projects
The 20-cubic-yard dumpster is an excellent choice for your kitchen renovation. The entire length of the container is 22 feet, and its width is greater than seven feet. It is slightly less than five feet tall. It can transport 20 cubic yards of cargo, which is about comparable to six pickup trucks.
30 to 40 yard dumpsters for renovations, additions, and new building.
The 30-cubic and 40-cubic yard dumpsters are meant for large-scale cleanup jobs, such as extensive home renovations and new construction. The only distinction is in height. The 30-yard container is six feet tall, whereas the 40-yard container is eight feet tall.
Contact our representatives immediately for consultation. We have specialists available to answer your questions about how to rent a dumpster at a reduced cost.
Rental Fee for a Roll-Off Dumpster
Therefore, whether you will be spending more or less will depend on these factors; nevertheless, have piece of mind knowing that here, at The Dumpster Rental Guys, we can guarantee to give you reasonable rates because we want you to enjoy your Pottstown dumpster. Our website details the various roll-off dumpster packages. However, there are further considerations to consider. You must also include landfill fees, if applicable.
Before you even consider dumpster selection, you must first determine the anticipated size of your project. It is never a good idea to rent a dumpster when you have no idea how large your project will be. Regardless, you must be aware that a dumpster for demolition will cost more than a smaller dumpster due to the greater volume of debris it can store. Also, the heavier the waste you place in the container, the greater the rental fee will be, so if you are disposing of large building materials, for example, be prepared to spend more than if you were simply disposing of old carpets or wallpaper sheets. Here are the many types of projects and the dumpsters that should be used for them.
Types of Dumpsters Suiting Your Requirements
construction sites undergoing renovation
Roofing construction
landscape projects
home cleanups
any type of debris removal
Garbage to be Transported by Dumpsters
roof and shingles
dirt and yard waste
construction rubbish
concrete garbage
Customer Reviews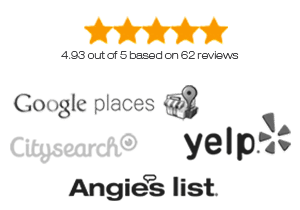 Please contact us if you have any questions about the containers we offer or the pricing of a dumpster you may require. Even if we don't have what you need, which is nearly impossible, we can help you locate it at no additional expense. With the correct knowledge, you may now make a wise selection.
When is a permit required for a metal dumpster?
In general, no permits are required if the metal yard container is dumped on your property and not on a street or highway where it could hinder traffic. The normal rule in the majority of localities, however, is that a permit is not necessary if the dumpster is put on private property. Keep the dumpster inside, and you will not violate any city ordinances.
In situations when there is nowhere on your property for us to park the dumpster, you may need to contact your local city office or homeowners association for a permit. Then you may park the dumpster on the street, so long as it does not obstruct your neighbors' access. You must also ensure that the dumpster poses no danger to anyone. Similarly, you cannot put pedestrians in danger by requiring them to walk around the trash can and onto the street.
We, at The Dumpster Rental Guys, urge you to get in touch with your city's office so they can provide you with a list of needs. Schedule an appointment with these individuals if necessary in order to receive a comprehensive explanation on how to rent a roll-off container. In gated communities, you can inquire with the homeowners' organization about the community's specific protocols.
Call our roll-off container rental service for questions and clarifications. Our courteous staff is standing by to take your call.