Best Maple Valley WA Rolloff Dumpster Prices for Construction or Residential Dumpsters
Dumpster rental FAQs
How big?
Price?
Permit?
Recycle?
This Guide to Renting a Dumpster should answer any container rental questions you may have.
Choosing the right dumpster size
Maple Valley Dumpster Costs
When do dumpster permits apply?
If you've never rented a container, it's easy. First, call us so we can explain the regulations, dumpster sizes, and costs. Rental containers are useful for storing garbage. Workers or loved ones won't walk on shattered glass or a nail if you know where to put trash. You may think it's an extra cost, but it makes your job site cleaner, safer, and more organized.
The Dumpster Rental Guys is a popular Seattle container rental company offering affordable services. We rent containers for roofing, soil, concrete, and more in Maple Valley. We'll explain the process and answer your questions.
What Dumpster Size Should I Choose?
Ten-yard dumpster
10 yard dumpsters carry 4 pickup trucks of waste. They're employed for minor bathroom or kitchen remodels, garage or basement cleanouts, 1500 sq ft roof replacements, and 500 sq ft deck removals.
Twenty-yard dumpster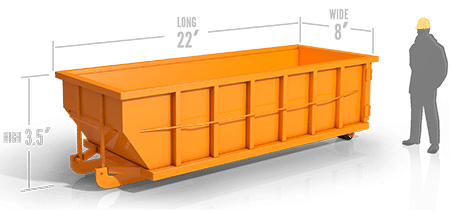 20-yard dumpsters carry 8 pickup trucks of waste. They're utilized for large-scale carpet or flooring removal, garage or basement cleanouts, roof replacements up to 3000 sq ft, and deck removals up to 400 sq ft.
Thirty-yard dumpster
30 yard dumpsters carry 12 pickup trucks of waste. They're commonly employed for substantial home extensions, new home building, garage removal, siding or window replacements.
Forty-cubic-yard dumpster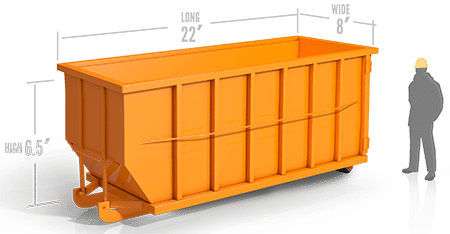 40-yard dumpsters carry 16 pickup trucks of waste. Large house renovations or construction, business cleanouts, siding or window replacement are common uses.
10-20-30-40 yard dumpsters are most prevalent. Although services and pricing vary, container sizes are similar.
Worried about finding the proper size? Some tips:
Size 10: This dumpster size fits in more places than larger dumpsters. This dumpster size may be perfect for cleaning out a small apartment.
Size 20: Most people use a 20-yard dumpster. It can handle floor removals, landscaping, deck removals, roofing, bedroom, and kitchen remodels. It fits most projects perfectly.
Size 30-40: 30 to 40-cubic yard dumpsters are suitable for big building and demolition operations. Larger trash cans. The 30-cubic-yard capacity is great for rebuilding multiple rooms.
Choosing a dumpster size may seem as difficult as picking a restaurant. Indecisiveness isn't a good trait when determining which dumpster size to rent. If you're unsure about dumpster size, call one of our experts. Our organization knows what our clients want after years of handling rubbish removal projects of various sizes. We can offer you a more exact quote after we know the size of your land and the entrance to your home.
Customer Reviews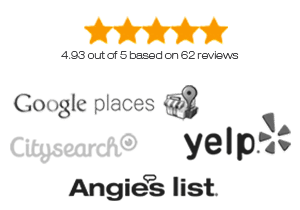 Contact us about dumpster sizes, price, etc. Bigger isn't necessarily better when renting a container, so be careful. Dumpster rental is still a better alternative for waste removal than other solutions, but you must be careful or you could land up in a money pit. For your next project's cleanup, choose the right-sized dumpster.
Renting dumpsters: how much?
Our ordering and pricing is straightforward. Size, dumpster type, landfill expenses, and permit restrictions affect the total.
We think clients should pay by volume. We'll make container renting easy. Concrete, soil, or bricks require our more expensive heavy-duty variant.
Dumpster prices vary by kind.
Remodeling jobsites
Roofwork
Landscaping
home cleanouts
debris removal
Plus, dumpster uses affect cost:
shingles
yard garbage
construction rubble
junk
Free quote: call us.
Does renting a roll-off container require a permit?
Cities have varying rules. To minimize confusion, contact your local Maple Valley. Call us and we'll explain the process. Permitting your waste disposal project is crucial. Our container will be on the street, sidewalk, or curb. You must assure the local transport authorities that the dumpster won't block traffic. All these procedures prevent fines.