The Lowest Cost for Rolloff Dumpster Rentals in Lexington, Kentucky Construction Dumpsters and Residential Dumpsters
Your Dumpster Rental Inquiries Resolved
Which size do you require?
What will the cost be?
Do you need a license?
What regarding recycling?
A dumpster rental is one of the most effective ways to maintain a safe and clean work environment. However, advanced planning is required. Do you need to clean a facility or dispose of a large amount of trash at once? Large-scale yard improvements and house renovations are just a few of the situations in which a roll off rental container may be required.
Customer Reviews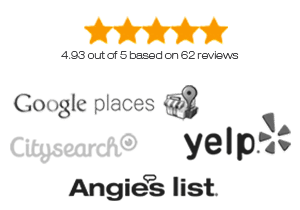 Our drivers are all safety-certified, knowledgeable, and licensed. You are not need to be present when we transport the dumpster and deposit its contents in a sanitary landfill.
We are pleased to assist you in picking the most cost-effective roll off container for your ongoing project in the Lexington area. In the Lexington region, we can handle all of your trash without breaking a sweat, be it from a basic house cleaning or a significant remodel. Read on for answers to the most frequently asked questions regarding roll off container rentals.
To help address any questions you may have about renting a roll-off container, we've compiled our Guide to Renting a Dumpster; we hope you find it useful:
Determining The Appropriate Dumpster Size For Your Project
Understanding the Costs of Dumpster Rentals in Lexington
When is a Dumpster Permit Required and When Is It Not?
Figuring Out Which Dumpster Size Is Appropriate for My Needs
10 Yard Dumpster
Roll-off containers of 10 cubic yards may accommodate nearly four pickup trucks worth of debris. Typical applications include modest bathroom or kitchen renovations, garage or basement cleanouts, small roof replacements up to 1,500 square feet, and minor deck removals up to 500 square feet.
20 Yard Dumpster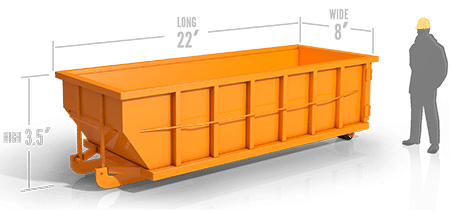 20 yard containers can carry roughly eight pickup truck loads of waste. Typical applications include carpet or flooring removal for a large house, garage or basement cleanouts, roof replacements up to 3000 square feet, and deck removals up to 400 square feet.
30 Yard Dumpster
30 yard containers can carry roughly 12 pickup loads worth of waste. Large home extensions, new home building, garage demolition, siding or window replacements for a modest to medium-sized house are common applications.
40 Yard Dumpster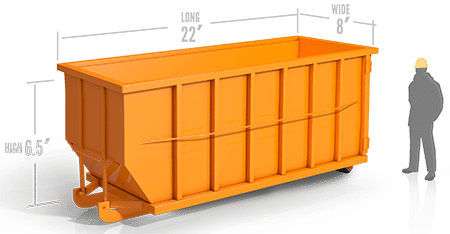 40 yard containers can carry roughly 16 pickup trucks worth of waste. They are frequently employed for projects such as significant house renovations or construction, business clean outs, and siding or window replacement for a large residence.
This will not only save you a great deal of time, but it will also make your trash removal task reasonable. It takes a dumpster specialist to know how much trash to place in a dumpster. It is essential to determine the height of the container to limit the amount of effort required to hoist heavy objects over the side. As a result, we must return some of the debris to your property. Dumpsters come in various sizes to accommodate various commercial and residential projects. If you have a contractor with prior experience working with a roll off rental provider, he may likely recommend the container's size. However, we recommend you to speak with an operator first.
Consequently, it is crucial that you understand the appropriate dumpster size for your needs. Never overburden your dumpster container, as it might be dangerous for the vehicle transporting it away. It is crucial that you select the appropriate container size for your purposes, as further journeys to the landfill will cost you more money in the long run. Choose the proper size for your project to avoid complications later on. Consider the nature of the project and the materials that will be placed in the dumpster before deciding on a size.
To discuss your requirements, please call us. We can provide dumpsters of various sizes to fulfill the requirements of your project. Permit our professionals to assist you in determining the ideal size for your project. Now that you have an estimate of the size, we'll discuss the type of dumpster you'll need.
How Much Do Dumpster Rentals Cost?
Occasionally, dumpster prices vary based on the sort of container you intend to rent. In addition, dumpster prices vary based on the type of container you intend to rent. Let's say you will spend between $100 and more than $1,000, despite the fact that we are unable to provide precise figures without first obtaining the fundamental facts of our prospective customers. There are various dumpster kinds that can effect your cost:
construction sites undergoing renovation
Roofing jobs
Landscaping tasks
House cleaning
essentially any type of trash removal
The cost of your rental will also depend on the types of content you intend to trash. These consist of:
roof and shingles
dirt and yard waste
construction rubbish
concrete
garbage
Customer Reviews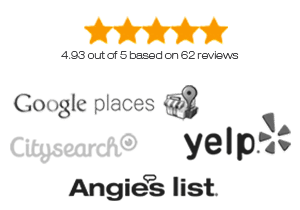 Call us to learn more about our pricing. You cannot simply dispose of any trash at a landfill. First, hazardous liquid and solid wastes such as mercury, lead, paint, thinners, and motor fluids are prohibited. First, hazardous liquid and solid wastes such as mercury, lead, paint, thinners, and motor fluids are prohibited.
Determine Whether You Require a Permit.
Your neighbor most likely placed the dumpster in his driveway or yard. If you intend to locate the equipment within the four walls of your property, the state is unlikely to challenge your right to do so. Without a permission, you may not be able to cart away your waste, and you may end up delaying the process, so extending the rental period and raising the total cost.
To be safe, contact your local Lexington municipal office to determine what is and is not acceptable. Also, if available, you may wish to investigate the HOA or rental community regulations. However, if your neighbor placed the dumpster on the street, he was required to obtain a permit. Prior to moving further, it is usually advisable to check with the municipality's rules and criteria regarding roll off container rental licenses. If detected, you will receive a substantial fine. Also, contact your homeowner's association to determine whether placing a roll-off container in a public area violates any rules.
Call our phone number for clarity, and our technical support staff will handle all of your questions. As long as you know precisely the dumpster you require, you shouldn't have any issues with a dumpster hire.