The Best Rolloff Dumpster Rental Prices in Glastonbury, CT for Construction Dumpsters or Residential Dumpsters
What kind and size of dumpster do I need?
But don't worry, we rent out containers of different sizes. We have yard containers for everything from small do-it-yourself projects to building a whole house. You have trash, recycling, and scrap metal. If you use your own truck to clean up all of that, you'll have to make a lot of trips to the dump. This is where we come in. Here are some of our metal containers so you can get a better idea of their sizes and uses:
10 Yard Dumpster
About four pick-up trucks' worth of trash can fit in a 10 yard roll-off container. They are often used for small projects like remodeling a bathroom or kitchen, cleaning out a garage or basement, replacing a small roof up to 1500 square feet, or taking down a small deck up to 500 square feet.
20 Yard Dumpster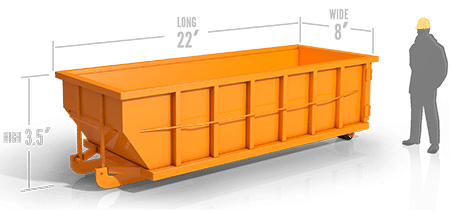 About eight pick-up trucks' worth of trash can fit in a 20-yard roll-off container. They are often used to remove carpet or flooring from a large house, clean out a large garage or basement, replace a roof up to 3000 square feet, or take down a deck up to 400 square feet.
30 Yard Dumpster
About 12 pick-up trucks' worth of trash can fit in a 30 yard roll-off container. They are often used for big home additions, building a new house, tearing down a garage, replacing siding or windows on a small to medium-sized house, and so on.
40 Yard Dumpster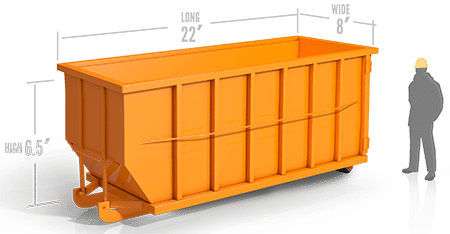 About 16 pick-up trucks' worth of trash can fit in a 40-yard roll-off container. They are often used for big projects like building or remodeling a big house, cleaning out a business, or replacing the siding or windows on a big house.
10-15-yard dumpsters for small-scale remodeling jobs
Glastonbury dumpsters that are 10-15 cubic yards are small enough to fit in your driveway. If you are doing a DIY project in your yard, kitchen, or bathroom, these sizes are perfect for hauling away the trash. If you are working on landscaping, this is also the best size for putting in plant debris.
20-yard dumpsters are used to clean out big rooms.
Our 20-cubic-yard dumpsters, which are considered "medium-sized" in the business world, are great for bigger projects. This is the right container for things you may no longer need if you are cleaning out several rooms in your house.
30–40-yard dumpsters are used for renovations, additions, and new building.
Both of our dumpsters, which hold 30 and 40 cubic yards, are 22 feet long and more than 7 feet wide. It can haul about the same amount of trash as 9–10 pickup trucks.
Customer Reviews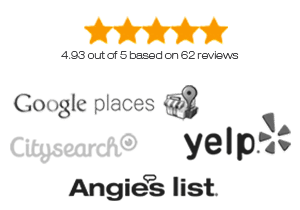 Just call our number and talk to our helpful and friendly staff about your problem. Together, we'll find the best solution. Our friendly staff is happy to answer any questions you might have.
How much it costs to rent a roll-off dumpster
The Dumpster Rental Guys can guarantee that their prices are low and their service is top-notch in Glastonbury. Before making an estimate quote, there are a few things to think about. When you're done, they'll give you a list of options and prices for each service in Glastonbury. You take into account the kind of needs you have.
Before you even think about picking a dumpster, you need to know how big you think your project will be. You don't have to worry about making the wrong choice because of this. Most of the time, a smaller dumpster will cost less. A dumpster made for demolition would cost more than a regular metal trash can. You should rent a roll-off container that is the right size for the type and amount of trash you have. If not, you may end up paying more than you need to.
Sort metal dumpsters based on what you need.
Remodeling projects on building sites
projects on roofs
Landscape jobs
home cleanouts
any kind of trash removal
Garbage and trash are put in the dumpster.
roof and shingles
dirt and yard waste 
concrete 
construction waste 
household trash
Customer Reviews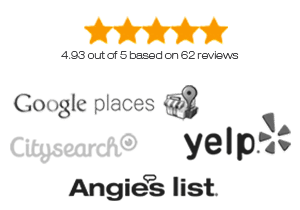 We can't wait to show you our containers and talk to you about how much a dumpster costs. Our company will give you an accurate number based on the size of your project, where it will be done, and other important details. We can send one right away to where you are as soon as possible.
When do you need a permit for a roll-off container?
Dumpsters may or may not need a city permit, and the only way to find out is to ask the local government. This means that if you don't want to worry about getting a permit, you can just ask us to bring the dumpster to your house.
But just because you file documents doesn't mean that your application will be accepted. Blocking traffic is a transportation crime, so you could be fined if you don't tell the right people. You also need to make sure that the dumpster won't hurt anyone.
So, The Dumpster Rental Guys recommends that you start by calling your local office. We can point you in the right direction about the rules in the city. We don't know if your local homeowners' association has its own rules about this, but it's possible.
Call our number right now if you have any questions or want to know more about our container rental service. You must now be excited about using our container rental service.